Home
/
Dell Laptop Repair London
Creative IT Dell Laptop Repair London Company offers advanced Dell Laptop Repair services and solutions to individuals, educational institutions, small and medium businesses and government agencies right through London, United Kingdom. We are dedicated to providing our customers with unrivaled Dell laptop repair services in London and surrounding areas. We recognize the importance of great attention to detail when working with your valuable Dell laptops. Our staff includes trained and Microsoft certified engineers with years of experience in troubleshooting, repairing, upgrading and installing Dell laptop and network systems. This ensures the utmost quality of service and offers you with peace of mind that your defective Dell laptop will be handled by a qualified expert.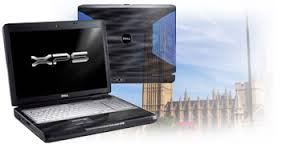 Comprehensive Dell Laptop Repair Solutions in London, UK
When you feel that your Dell laptop computer isn't performing the way you want it, bring it to our qualified technicians at Willow Walk, London for expert diagnosis and repair. With our unbeatable prices and superior friendly service, we welcome you to a better and more affordable laptop repair source in London, UK. At Creative IT Dell Laptop Repair London Company, we provide an exclusive laptop repair service that saves you time, money and headaches. A member of our staff will come right to your house to pickup your faulty laptop depending on the complexity of the issue.
Quick and Efficient Dell Laptop Repair London Services
Dell Laptop Repair / Troubleshooting
Dell Laptop Set Up / Installation
Dell Laptop Hard Drive Data Recovery
Dell Laptop Hard Drive Data Transfer
Dell Laptop DC Jack Repair / Replacement
Dell Laptop Hard Drive Repair / Replacement / Upgrade
Dell Laptop CD / DVD Replacement
Dell Laptop RAM / Memory Replacement / Upgrade
Dell Laptop LCD Screen Repair
Dell Laptop Screen Replacement
Dell Laptop Backlight Repair / Replacement
Dell Laptop Inverter Repair / Replacement
Dell Laptop Wireless Internet Set Up / Troubleshooting
Dell Laptop Power Supply Replacement
Dell Laptop Battery Replacement
We use state of art techniques and tools for quick and efficient Dell Laptop Repair London services. Our technicians offer a speedy diagnosis and assessment to provide a quote that matches or beats the very best in the market. Our cost for Dell Laptop Repair is only fraction of the price when compared to what other laptop repair companies charge for the same job. We assure to complete the contracted work at a rate which is already determined prior to the service.

Do you wish to have a live chat with our Dell Laptop Repair London experts at present? Just make a call at 020 7237 6805 or send us an email at info@creativeit.tv for an instant response with regards to Dell Laptop Repair and upgrade services in London, UK.